Contact Info
LV Effect LLC
Lisa Valdez
11024 Montgomery Blvd NE #248
Albuquerque, NM 87111
Phone: (505) 332-0078
Contact via Email
Visit our Website
Photo Tour
Services
Floral Arrangements
Concierge
Event Services
Going Green Commitments
Our company is committed to improving our community and its environment by organizing other community leaders & employees & friends to go out and pick up litter in our neighborhoods
Hours of Operation
8am - 5pm

About Us
As a lifestyle manager, Lisa Valdez Gattas' responsibilities encompass just about anything you can imagine. LV Concierge and Event Services began as an errand service for those so busy their time was no longer their own and has seen many evolutions, today we are known as The LV Effect, considered to be the experts in luxury services.

All our clients are VIP's, we have provided services to rocks icons, Fortune 500 CEO's, celebrities, artists, politicians not only in New Mexico but also nationally & internationally, however most of our clientele are local busy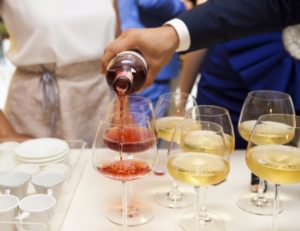 professionals. All our clients have one thing in common; they all expect superior service.

Our mission is to raise the bar in VIP service and be the best in everything we do.

Whether you are a professional athlete, in film, television, theater, or music, the entertainment industry has unique needs. Active schedules, tight budgets, and specific requirements for cast and crew while "on location" can make it difficult for even the most seasoned entertainment professional to feel at home and find the right accommodations.